Our Services
Temple arrange various Pooja services which can be organised at the temple or in some cases at your home.
Please note that The Management Committee holds the right to make any changes, giving prior notice to the public. Thank you for your generosity.
Every 1st sunday of the month, the temple holds Satsang from 3.00pm to 5.00pm and thereafter Preeti Bhojan Prasad . All Devotees are invited to participate in Satsang. Devotees can be Yajman for the day.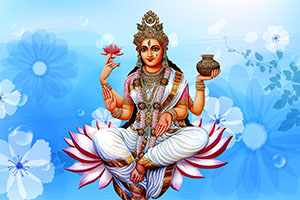 Weekly Programme
1. EVERY MONDAY :(5.30pm to 7.00pm)
RUDR ABISHEK:As per ancient texts when Lord Vishnu was incarnated as Sri Rama, Lord established Shiva Lingam at Rameshwaram before crossing the sea. He performed Rudrabhishek to express his devotion towards Lord Siva. This Pooja, where Lord Shiva is worshiped in His Rudra form, is hailed by all Vedic scriptures as one of the greatest Poojas to remove all evils, to attain all desires and for all round prosperity and peace. It is an abhishek /puja performed for Lord Shiva and it is very auspicious to perform.
2. EVERY TUESDAY : (5.30pm to 7.00pm)
RECITING SUNDERKANT CHAPTER FROM RAMAYAN & THEREAFTER ENCHANTING HANUMAN CHALISA.
3. EVERY WEDNEDAY:(5.30pm to 7.00pm)
Praying to Lord Vithal, incarnation of Lord Krishna
ENCHANTING LORD KRISHNA MANTRA AND RECITING 1008 NAMES OF LORD VISHNU, THEREAFTER BHAJAN
4. EVERY THURSDAY : (5.30pm to 7.00pm)
RECITING SRIMAD BHAGAVAD PURANA , THEREAFTER BHAJAN
5. EVERY FRIDAY : (5.30PM TO 7.00PM )
KATHA AND BHAJAN IS DEDICATED TO MAHALAXSHMI MATA JI , SANTOSHI MA, ANNAPURANESHWARI AND MAA DURGA.
6. EVERY SATURDAY : (5.30pm to 7.00pm)
ENCHANTING HANUMAN CHALISA (108 TIMES)

2727total visits,4visits today